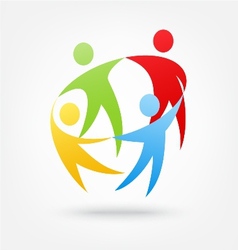 Community Sign-Up Parties On Sale! Below
******CHECK OUT ******
Community Sign-up Parties with limited availability:
Bollywood Masti Family Dance Party | Sat March 18 | Sold Out
Euchre Extravaganza | Sat April 8 | Sold Out
Elementz Street Style Dance Class | Sat April 22 | 7 Spaces Left
Texas Hold'em Poker Party | Sat April 29 | 7 Spaces Left
The Amazing O-t-R Red Bike Race | Sat May 13 | 3 Teams Left
Yin Yang Martini Party | Sat May 20 | Sold Out
FC Cincinnati Futbol Match | Sat August 5 | 4 Spaces Left
Women's Slumber Party | Fri October 20 | 7 Spaces Left
Welcome to the 11th Year of Sign-Up Parties!
What is a Community Sign-Up Party?
Community Sign-Up Parties are special events hosted by members of the Cincinnati Waldorf School (CWS) body with the goal of raising community and funds in support of CWS. Each of these parties (15-20 total for the year) feature a wide range of venues, cuisine and entertainment and appeal to everyone ( friends, family, adults only etc) and for every price range. Hosts provide the parties allowing
100% of the revenue raised to support the School.
Why should I attend a Community Sign-Up Party?
Your money spent on entertainment throughout the year may be substantial. Why not spend it by attending a Community Sign-Up Party knowing that 100% of your payment supports your child's school? In addition, it gives you an opportunity to celebrate your community, meet new friends and strengthen current relationships, and have a great time in the process!
Do you have an idea for a Community Sign-Up Party or are you interested in hosting one?
This year, we will be adding Community Sign-Up Parties throughtout the year. If you are interested in hosting one, please contact John Twachtman at johntwachtman@gmail.com.
How do I Sign-Up for one of the Community Parties?
You can Sign-Up several different ways: